We explain how to set up IP Whitelist to work with proxies from different devices and what to do if there are not enough three slots.
You can bind the device's IP address to the packet using the IP Whitelist. It needs to authorize your requests on the proxy server.
Click the "IP Whitelist" button to bind an IP. You get 3 slots for free (you can change your IP in Whitelist for free without restrictions inside each slot).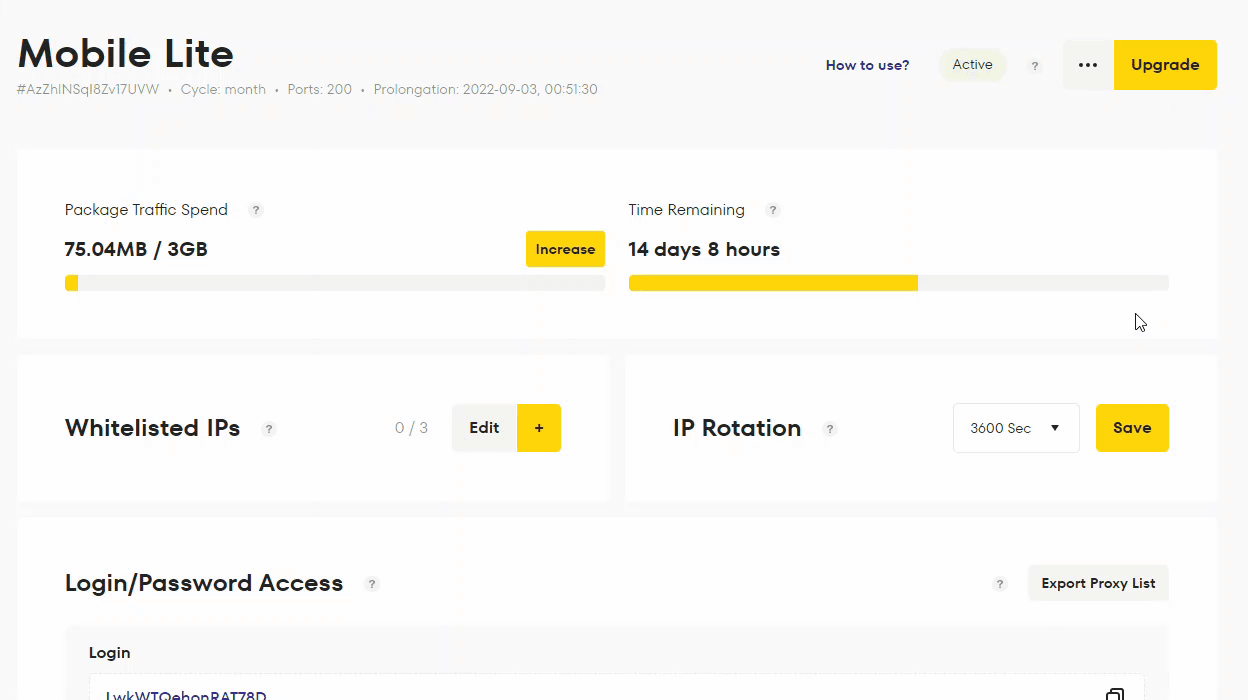 You can add more slots to your IP Whitelist by buying the corresponding addon. Please refer to the Addon section in KnowledgeBase for terms and conditions of using add-ons.
If you are using a dynamic IP (or cannot use IP Whitelist for another reason) - contact support.
NOTICE: if you don't have a connection, please check your Whitelist. You'll be able to connect to proxy only with the device, which IP is in Whitelist!